The Work-Life Balancing Act Guide
Help Workers Find the Balance That Makes Life a Little Sweeter
Work-life balance isn't a one-time thing employers should focus on when work gets extra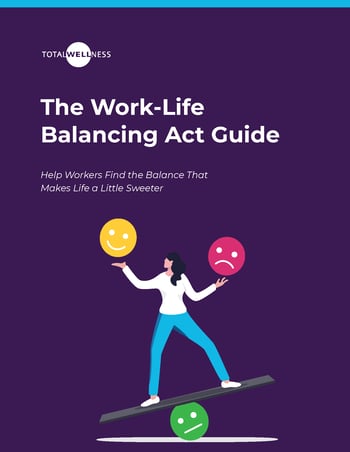 stressful. It's an ongoing process — a cycle if you will — that needs regular attention and time spent on it. This guide will offer information for both employees and employers on what it takes to achieve a better work-life balance.
What's inside:
A Look at Work-Life Balance: Is it Achievable?

How Wellness and Work-Life Balance Are Related

Thoughtful Work-Life Balance Quotes

Quiz: How Well-Balanced is Your Life?

How to Find More Peace at Work & Home

Leadership Tips on Encouraging a Healthy Work-Life Balance
Download the guide today for instant access to creating a life that's more balanced!