10 Must-Haves for a Remarkable Wellness Portal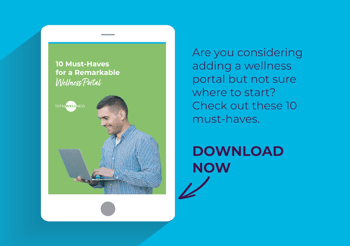 We all know how important an online wellness portal is to a successful employee wellness program, but what does it really take to have a great wellness platform that drives visitors, engages employees and supports healthy behavior?

This free guide is the ultimate resource to having an awesome wellness portal.

You will learn:
Important design and usability factors you should consider
Tips for creating a holistic focus
Best practices for tracking & rewarding wellness choices
Grab your free copy over to the right, and start optimizing your wellness portal with these must haves!