Schedule a Flu Shot Clinic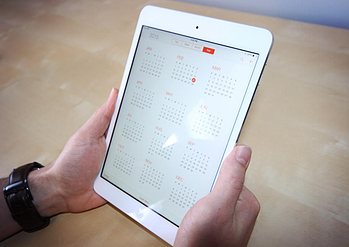 Help keep your workforce healthy and productive by scheduling a TotalWellness on-site flu shot clinic. Here's what to expect from TotalWellness:
All-inclusive price: we will provide licensed registered nurses, vaccine, supplies, consent forms and dispose of all biohazardous waste from your clinic
Nationwide reach: Get the same high-quality flu shot clinic at various locations
Reduced downtime: Employees schedule their flu shots with our online tool Register My Time, so there's little to no waiting in line
As one of the leading national providers of corporate flu shots, we know the hallmarks of a good flu shot clinic are quality, consistency and convenience. We deliver this experience with our network of over 6,000 trained health professionals and an extensive retail voucher program. From setup and scheduling to disposal and clean-up we take care of the details - giving you the freedom to focus on other priorities.
Reserve your flu vaccination clinic today. Keep in mind we typically require 4-6 weeks notice for scheduling an event. Just complete the form on the right. In the notes section, you can can include any questions or specific information about your company needs.
>>> Get started by filling out the form on the right.