Request info about our services.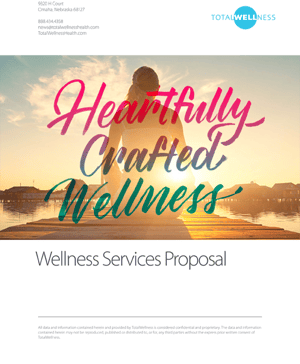 We're excited to hear that you are interested in the health and wellness of your employees and would love to provide you a proposal with more details about our services. From on-site biometric screenings, to a turnkey wellness program or even corporate flu shots, TotalWellness can help you find the wellness solutions that are right for your company.
Answer a few quick questions on the form to your right, and you'll be on your way to learning how TotalWellness can help you deliver better wellness programs to your employees.
We look forward to getting to know you better! Once you submit your request, one of our account executives will be in touch with you very soon.
Ready to get started now? Skip the form and call us at 888.434.4358.