Request info about our services.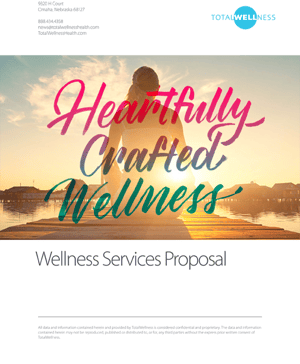 Hey there!

We're thrilled to hear about your commitment to your team's health and well-being—it's such an important step! We can't wait to craft a personalized proposal just for you, detailing how TotalWellness can enrich your company with everything from on-site health screenings to corporate flu shots and even a wellness portal. Imagine the vibrant energy and the healthy buzz around your workplace!
Curious about the possibilities? Just answer a couple of easy questions on the form right beside this message, and you'll embark on a journey towards a happier, healthier workplace with TotalWellness.
We're genuinely excited about the opportunity to connect with you and explore how we can support your company's wellness journey. Once you reach out to us, one of our friendly account executives will will be in touch with you within 24 hours.
Can't wait to chat? Feel free to jump ahead and give us a ring at 888.434.4358. Let's make wellness work for your team!