Free Guide: How to Host the Perfect Lunch and Learn
At its simplest form, a lunch and learn is exactly what it sounds like - a presentation or training session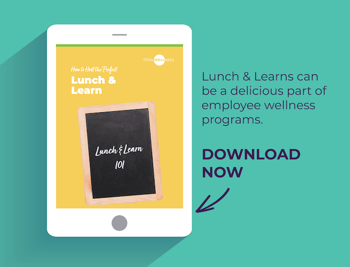 hosted over the lunch hour. It's an excellent, informal setting for providing information to your employees and getting a little extra time out of the average workday. Learn how to incorporate a lunch and learn into your wellness program with this complete guide.
What You'll Learn:
The benefits of hosting a lunch and learn
What kinds of meetings are well-suited to this format
9 steps for implementing your lunch and learn program Ideas for suggested sessions, from team building activities to stress reduction
Get lunch and learn ideas your team will love by downloading our free guide today.