Report

: The Health Status of America's Workforce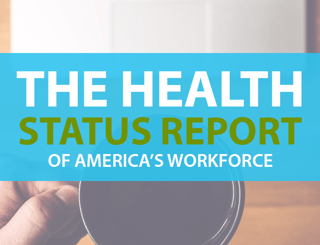 In 2015, TotalWellness performed over 85,000 biometric screenings. We screened employees from all walks of business - white collar, blue collar, C-Suite and more.

We took a look at the collective results from these screenings to determine the current health status of corporate America. We were a little surprised by what we found. See for yourself.
What You'll Learn:
How employees scored on a variety of health metrics
How your employees stack up against the national norm
What trends are common when it comes to the health of American employees
What all of this means for you and your wellness program
Grab your free copy today!