The TotalWellness Garden Project
Free Resource: The ultimate toolkit for building a garden where you work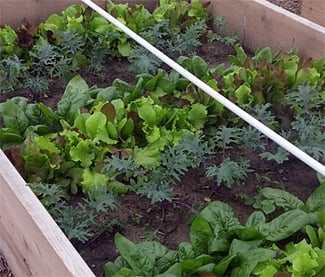 It's no secret there has been an increased consumer demand for fresh, locally grown food in recent years. Employee gardens are also an emerging wellness trend at major companies like PepsiCo, Google, Yahoo, Aveda, Kohl's, Best Buy, Intel, Toyota, and Target who are looking for creative ways to improve employees' health and well-being.
But did you know that any company can start a garden for employees? In fact, here at TotalWellness, we started our own employee garden in 2015. During our first year, we created a 15-bed garden and grew a variety of produce like kale, carrots, cucumbers, squash, peppers and tomatoes. We've learned a ton along the way, so we decided to share our knowledge and create a guide to help others.
To help you start your own employee garden, this toolkit will teach you all of the important aspects of creating a successful garden:
Benefits of employee gardens
Planning and preparing for success
Selecting which garden goodies to plant
Tips for harvesting and distributing food
And much more!
Grab your free copy of this toolkit on employee gardens by filling out the form to the right!