The Handy Toolkit for Healthier Company Picnic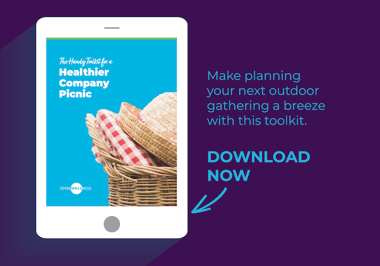 As worksite wellness professionals, we put a lot of effort into planning employee events. And planning a company picnic can seem like a big, stressful task.
To help reduce that feeling, and thus relieve your picnic planning stress, we've done the heavy lifting and put together this employee picnic toolkit.
From this kit, you'll get:
Healthy recipes that you can serve up at your event
Ideas for fun team activities
Checklists to make your job a whole lot easier!
With our toolkit, you'll be able to prep everything from your menu to your team-building activities in less time than you'd think. Grab your free tool kit over to the right to get started.